Quality Management for Acumatica – Manufacturing and Distribution Acumatica 2020 R2 Launch Video​
Quality Management Suite for Acumatica
The Quality Management Suite (QMS) for Acumatica is a natively built with Acumatica solution that enables manufacturers and distributors to fully manage, streamline, and automate their quality control processes.
The solution enables manufacturers and distributors to:
Fully control and streamline their internal quality needs
Meet customer requirements
Improve customer satisfaction
Meet industry, regulatory, and compliance requirements
The Quality Management Suite for Acumatica is a complete solution that currently supports key areas of: Testing and Recall, Inspections and Checklists, Non-conformance (NC) and Corrective and Preventative Actions (CAPA), Quality Data Collection, and Vendor Performance/Supplier Management.
End users will be able to conduct full quality testing from receiving, production, shipping, to ongoing stability testing. The solution provides a structured, system-driven, and streamlined approach to proactively investigating, evaluating, documenting, and validating key events.
The solution is natively built with Acumatica so that Quality processes are fully and seamlessly integrated with core business processes, enabling full visibility and control and resulting in less errors, reduced costs, and higher quality products.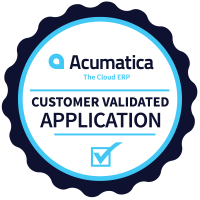 For Manufacturing (Process and Discrete) and Distribution customers
Natively built within Acumatica (same database, toolset, and interface)
Fully and seamlessly integrated with Acumatica ERP and core business processes
Non-conformance and Corrective and Preventive Actions (NC & CAPA)
Testing and Recall - Distribution
Inspections and Checklists
Testing and Recall - Manufacturing
Vendor Performance/Supplier Management
Certificates of Analysis (COA)