Acu Process Manufacturing
The Acumatica Cloud xRP platform is a multi-functional framework and application development platform utilizing cloud and mobile technology to meet business needs. The rich-featured extension to Acumatica has been built, known as Acu Process Manufacturing (APM) Suite to offer end-to-end solutions like formulation, production, quality control, properties, packaging, data collection, and compliance.

It's a viable choice to implement APM to enjoy advanced functionality while leveraging sales, accounting, and purchase capabilities of Acumatica ERP software. It allows you to manage manufacturing operations, everything from formulas to quality, products, container tracking, bulk production, private label orders, and much more.

This will eliminate your concern about data collection and storage or authentication and accessibility. All the important documents can be stored easily once and for all, ensuring excellent document control and management.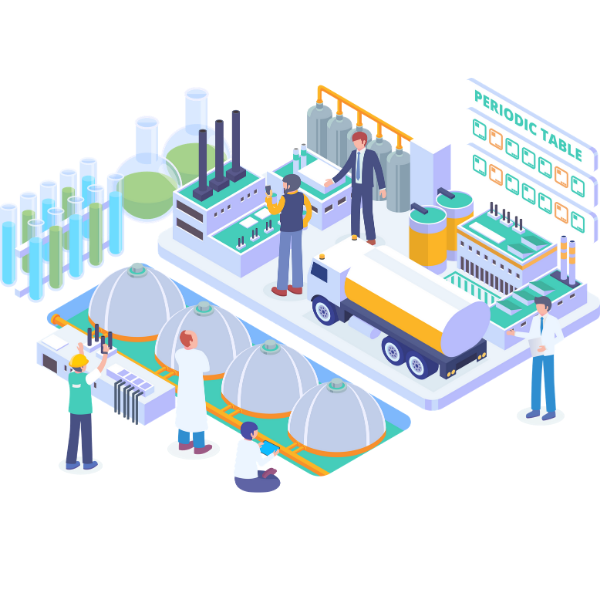 Formula/Recipe Management
Manage Bulk & Finish Products
Component Addition & Substitution
Formula Comparison
Backflush Labour & Other Costs
Toggle UOM
Scaling & Adjustment of Formula
Manage Consumables Individually
Formula Version Control
Re-Fill Products
Re-Work Production Batches
Manage Products
Formula & Production Costing
Handle Yield in Production
Create Formula for a Specific Customer
Costing Analysis
Manage & Evaluate Physical Properties
Manage Storage Conditions
Quality Control & Management
QC Checklist & Specialised Tests
Recurring & Stability Testing
QC Tags
Assign Test Inspectors and Track QC Costs
Compliance Management
Certification Analysis
Print Labels
Bi-Directional Traceability & Recall
Investigate Records for NC, Perform RCA & Record CAPA