How Enterprise Development Grant (EDG) Can Supercharge Singaporean Companies During Recession?
Now more than ever, companies that foster are the ones that have well-connected teams, powerful business strategies, think innovatively, adapt the latest technology and reach the audience globally. This is where Enterprise Development Grant (EDG) comes to the rescue, a program offered by Enterprise Singapore (ES) to support companies in the journey of becoming successful.

The EDG provides all-inclusive support to businesses who wish to thrive, innovate, venture overseas, or are set to go on board on any combination of these tactics. Since unprecedented coronavirus pandemic has adversely affected many sectors, recently, the maximum support level of EDG has been increased by up to 90% which means Singaporean SMEs can gain up to 90% government grants to meet the expenses of qualifying projects.

Still, wondering what exactly is Enterprise Development Grant (EDG)? How it can assist with companies' expansion? Read on to attain a clear understanding.
What is the Enterprise Development Grant (EDG)?
The Enterprise Development Grant (EDG) is a program managed by Enterprise Singapore (ES) to help Small and Medium Enterprises (SMEs) in Singapore to create a strong business foundation, use advanced practices, and boost productivity, by offering them financial grants. It is created by combining two previous grants i.e. the Capability Development Grant (CDG) and the Global Company Partnership (GCP).

The original EDG defrays up to 30% to 70% of qualifying project expenses, vary depending on whether it is a Small Medium Enterprise (SME) or finances are required for software and equipment. However, to lessen the negative impact on companies due to the COVID-19 outbreak, the Enterprise Singapore (ES) has announced that the subsidy will meet up to 80% of the costs depending on cases that will remain valid until December 31, 2020. And those companies who have shattered by the novel coronavirus will qualify for 90% grant support.
The Three Core Pillars of Enterprise Development Grant (EDG)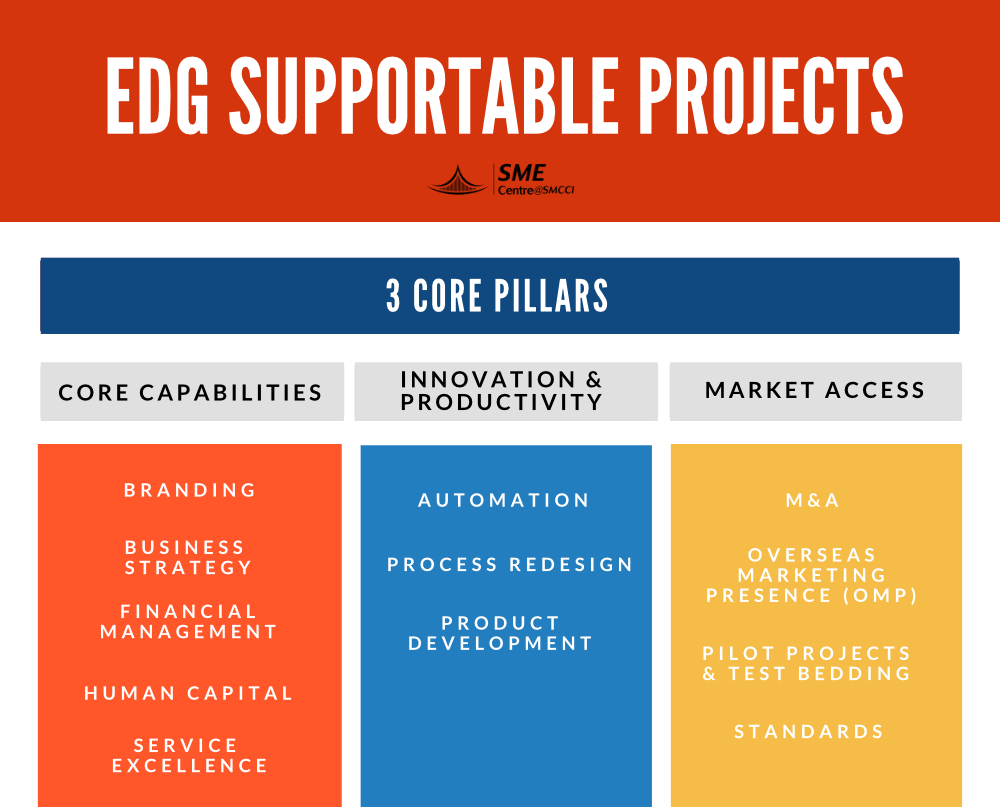 The grant gives optimum support to projects that help companies to strengthen their business foundations and improve efficiency under the three pillars, that include:
1. Core Capabilities
Project under the category of Core Capabilities support companies for increased growth by strengthening and stabilising their business foundations. The projects basically involve:
Business Strategy Development
Building a new set of business strategies that bring better opportunities and give a competitive edge over others.
Enhance research and development activities.
Improve management systems with the Business Excellence Framework to obtain the 'Singapore Quality Class' certification.
Financial Management
The purpose here is to analyse companies' financial stability to facilitate corporate growth and prepare their management teams with the necessary skills. The projects include:
Developing proven strategies to drive profitable investments.
Risk exposure evaluation and use of risk management procedure.
Human Capital Development
The aim here is to improve Human Resource (HR) capabilities of companies to make the best out of business expansion tactics. The projects include:
Reshaping Human Resource (HR) management.
Offering compensation and benefits.
Assisting with the skill development of the workforce.
Service Excellence
The objective here is to enhance the delivery services of companies by attaining a clear knowledge of consumers' needs, behaviour, and decision-making procedures. The projects include:
Evaluation of customers' requirements and decision-making strategies.
Applying genuine service delivery tactics to enhance the customer experience.
Strategic Brand and Marketing Development
It serves the purpose of helping companies to attract the potential target audience and various markets more effectively by distinguishing between brands, products/ or services. The projects cover:
Development of impeccable brand strategies focused on a unique selling perspective to reach customers.
Advancement of business marketing and communication plans.
2. Innovation and Productivity
Projects under the category of Innovation and Production allow companies to discover diverse areas of expansion or seek strategies to boost efficiency. This can cover examination and reshaping workflows and procedures. Companies can also use automation and technology to ease their everyday tasks. The projects involve:
Automation
Companies can opt for automation tools like ERP software to simplify their business processes, create daily operations more productive, and attain real-time insights into their businesses with a constant focus on growth.
Process Redesign
Before taking advantage of automation, companies are advised to optimise their existing business procedures and determine certain areas to enhance productivity.
Product Development
Companies are motivated to innovate and renovate themselves to develop efficient products for commercial usage.
3. Market Access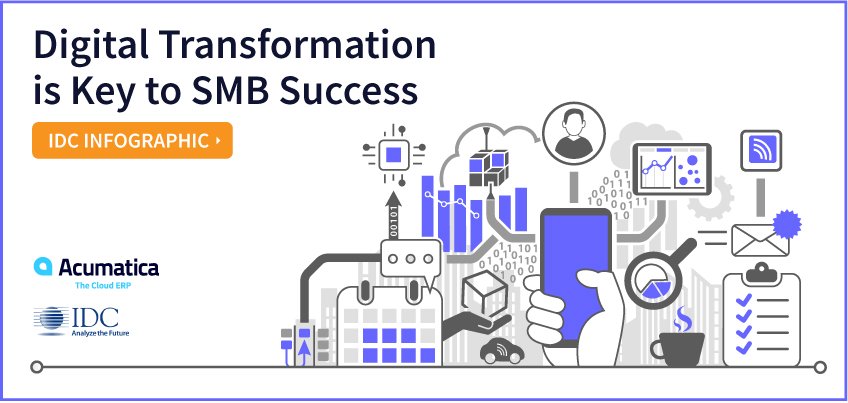 Projects under the category of Market Access support Singapore companies that are willing and prepared to expand overseas. In such cases, companies can utilise Enterprise Development Grant (EDG) to help cover some of the costs of thriving into overseas markets. The projects involve:
Mergers and Acquisitions (M&A)
This may be in the planning, assessment of potential mergers and/or acquisition or post-M&A staThis covers planning, evaluation of possible mergers and acquisitions, or post-M&A stage integration.
Overseas Marketing Presence (OMP)
The main is to support companies to grow into new markets by establishing a presence overseas to begin marketing and business development operations.
Pilot Project and Test Bedding
The goal is to support companies to grow into new geographical or product markets by setting their track records.
Standards Adoption
The purpose is to support companies to adopt internationally-claimed standards and certifications in respected industries, as well as new and developing sectors.
How EDG is Different from CDG and GCP?
Previously, the Capability Development Grant (CDG) offered by SPRING Singapore was designed to support companies in capability development. On the other hand, the Global Company Partnership (GCP) grant offered by International Enterprise Singapore (IE) was established to help companies reach overseas.

The Enterprise Development Grant (EDG) is a single grant that offers complete help to companies who want to upgrade, strengthen their goals, and venture overseas. As we have discussed, the supported projects meet a wide scope under three main pillars – Core Capabilities, Innovation and Productivity, and Market Access.
Who is Eligible to Apply for the EDG?
Companies with the strong financial background are certainly eligible to apply for the Enterprise Development Grant (EDG), however, they are required to meet the following criteria:
Should be registered and operating in Singapore
Hold a minimum of 30% local shareholding
Should be in a financially feasible position to begin and finish the project
How to Apply for the Enterprise Development Grant (EDG)?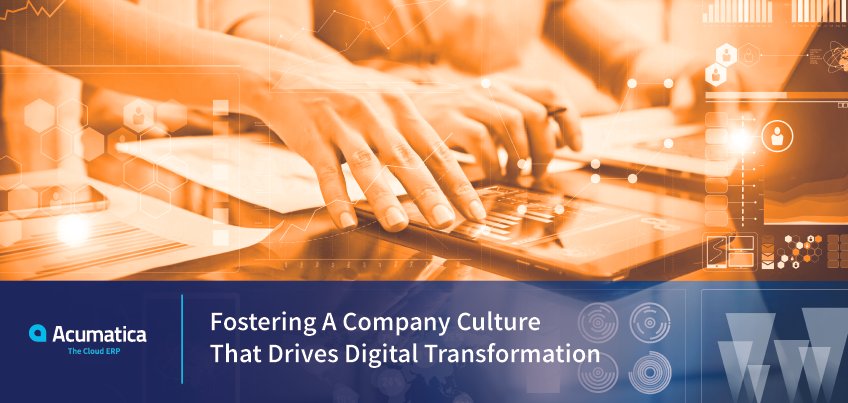 It is crucial to take several factors into account to identify your application success before actually applying for the EDG. Let's take a closer look at them:
Examine if your company is eligible for the financial grant on the basis of three pillars discussed above. 
Consider taking assistance from a qualified consultant that has strong credentials, diverse clientele base across several industries, and vast experience in grant applications. This will help you to determine your key business expansion needs and propose flawless solutions.
You must be aware that EDG only supports new projects that are new and aren't driving any revenue at the time of grant application. A project is said to be started if service providers have already signed a contract, or if any task related to the project has started, or if payment has been generated for the project.
Next, prepare a business proposal that requires important business information. Here are a few documents that you need to create a project proposal: –
The Latest ACRA business profile and detailed information should be dated no less than 6 months from the date of the project application.
Past three years of audited financial statements.
Current proof of profit & loss, or quotation of the costs of your project elements.
For business projects where management consultants are involved, you need to include consultants' proposals detailing for the scope of work, breakdown of the service, CVs, and scanned copies of Enterprise Singapore-recognised certification(s) of individual consultants.
Next, you can simply log in to Business Grants Portal. But before this, make sure you have completed all the necessary requirements, including business proposals, consultants' quotations, and certifications. A talented consultant will guide you through all the procedures for a grant application.
Enterprise Development Grant (EDG) is designed to support Singaporean companies and transform their business foundation comprehensively for the future and for the global industries. Hence, you can take it as a progression weapon to enhance your core capabilities, innovate your productivity growth, and finally, grow overseas.
Due to the COVID-19 pandemic and an impending recession, a Supplementary Budget 2020 was declared by Deputy Prime Minister and Finance Minister Heng Swee Keat on March 26, 2020. From now till December 2020, eligible companies and qualified projects can get up to 80% of the costs defrayed. And SMEs devastated by coronavirus may get up to 90% grant support on a case-by-case basis.