How Project Cost Tracking can work for you
Seamlessly integrate with Acumatica General Ledger, Accounts Payable, Accounts Receivable, Inventory, Purchase Orders, Sales Orders, and Time and Expenses modules to automatically track project costs and budget. Associate any document with a specific project for complete accounting for all activities and costs. Ideal for professional services organizations such as engineering firms, marketing companies, consultants, law firms, temp agencies, and many others.
The Benefits of Acumatica Project Management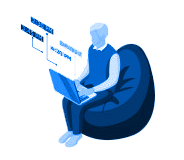 Important Features of Project Cost Tracking
Assign project managers, employees, machines, and other resources to projects and tasks. Establish billing rules.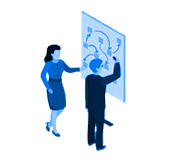 Task definition
Define tasks globally or for individual projects. Assign billing rates by project, job role, and individual to generate expected revenues in project budgets.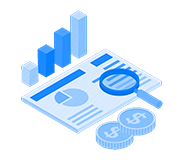 Easy to update tasks
Easily add activities using Project Accounting or through CRM. All Acumatica modules are fully integrated.and individual to generate expected revenues in...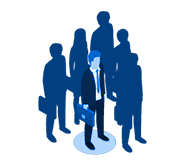 Sales Automation
Provide a complete view of opportunities and contacts to make your team aware of all experiences that may influence the sales decision. Improve efficiency with workflow-assisted lead assignment and sales process..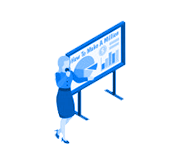 Integrated Marketing
Manage leads, improve conversions, measure campaign performance, communicate with contacts, and improve productivity. Marketing teams can capture leads from web forms, purchased lists, advertisements, direct mail,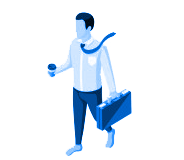 Service & Support Automation
Reduce response times, improve customer satisfaction, reduce support costs, and improve billing accuracy. Create a case from captured web form inquiries or manual entry. Assign cases, escalate per your set policies.
Key Benefits of Project Cost Tracking for your Company
Get up to date information on all project costs, including completed work and work in process accounting. Track employee time, sub-contracted services, material, and inventory. Easily compare actual project costs with original and revised budgets. Continuously track budget execution and cost vs budget.
Track future revenues as a project progresses. Accommodate complex pricing models with confidence in conjunction with Acumatica ERP.
Track all types of projects – large or small, internal or external, single or multi-currency. Acumatica offers mobile-friendly, fast, and convenient data entry and information access.
Respond rapidly to customers' requests at any point in the sales cycle – from first contact, through sales and fulfillment, billing, and after-sale service requests.
Contact Us
Feel like we might be able to help your business? We'd love to hear from you and answer any additional questions you might have.