Government grants available for SME manufacturers are as listed but not limited to the list below:
Industry4WRD Intervention Fund by the Ministry of International Trade and Industry (MITI)

Smart Automation Grant (SAG) by Malaysian Investment Development Authority (MIDA)

Business Scale-Up Programme (Biz-Up Programme) by SME Corp Malaysia
Reach out to us via our contact form for inquiries about applying SME grants. Our qualified representative will be in touch with you to understand your unique requirements and advise you accordingly on the appropriate government grant to apply for or any available financing options.
The Malaysia Digital Economy Corporation (MDEC) announced the Smart Automation Grant (SAG) under Pelan Jana Semula Ekonomi Negara (PENJANA) initiative, which is primarily intended to support companies in order to make a digital jump and to recover from the impact of unprecedented coronavirus pandemic. This way, Small and Medium Enterprises (SMEs) can leap into the digital path and grow their digital capabilities to contribute more to the innovation and economy.
According to IDC's infographic, SMBs with legacy systems need to realise the peace of mind cloud Enterprise Resource Planning (ERP) offers and start planning to embrace digital transformation. Since SAG will be used solely to develop and implement a project that increases the adoption of technologies to automate business tasks, acquiring advanced ERP solution could be a feasible option to manage your company's data and processes under a single database, no matter wherever you are.
WHAT IS THE SAG?
SAG stands for Smart Automation Grant, a plan of PENJANA which is a specific matching grant for services companies that will allow them to automate their business processes and step ahead in the sphere of digitalisation. Under this grant, each successful application will get up to 50% of the total project cost, pertaining to a ceiling limit up to RM200,000 or, whichever is the lowest.
This matching grant currently focuses on the service industry, including transportation, retail, wholesale, food and beverages, logistics, healthcare, real estate, financial services, and much more. It is aimed at assisting services companies embarking on automation to accomplish an increase in revenue, reduction of the process time cycle, reduce human errors, significant savings in business cost, and bring new opportunities for growth.
To be eligible for SAG, the companies must meet the following criteria:
Incorporated in Malaysia under the Companies Act 1965 and the Companies Act 2016.
Have an issued and paid-up capital of at least RM50,000.
Have a minimum of 51% equity held by Malaysian(s).
Should not be a subject of liquidation, winding up or bankruptcy order.
Have no ongoing issue or dormant.
Have entered into a written contract or committed plan with the technology partner for the expansion and execution of the project.
If received any MDEC/government grant in the past, the applicant needs to demonstrate the completion and success of the funded project(s).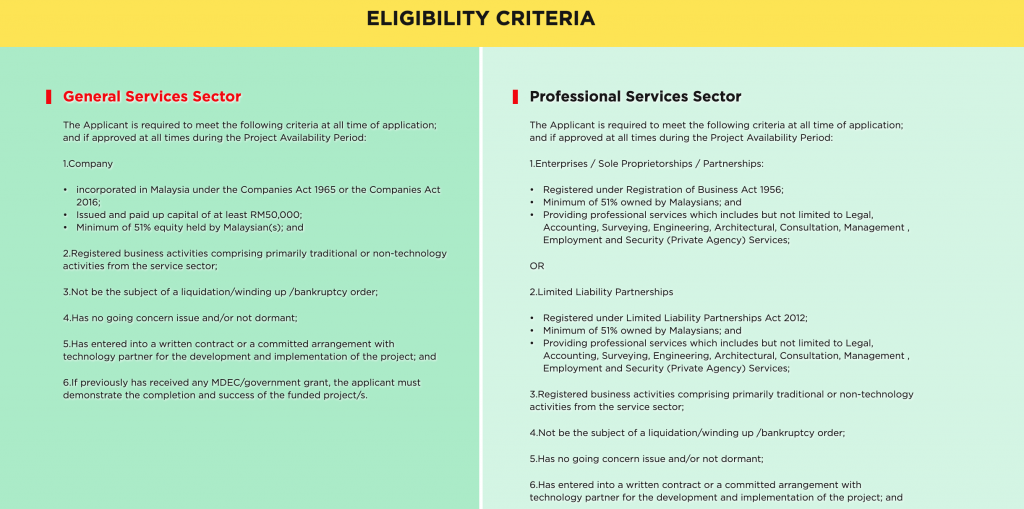 How SMEs can Shift to Digital Transformation through Acumatica ERP Software?
Many Small and Medium Enterprises (SMEs) still uses an on-premise system which lacks in terms of flexibility, performance, and functionality. Such systems require manual input and experience complications in synchronising data. SMBs can use the Acumatica ERP system to embrace digital transformation and increase their chances of success.
Acumatica ERP software is designed on a cloud-based solution that allows users to control and monitor business information smoothly and effectively from anywhere, anytime. A highly functional ERP system allow users to manage all facets of business such as accounting, production runs, distribution, finance, inventory management, projects, scheduling, order modifications, and so on. It eradicates extensive paperwork and seamlessly provides updates regarding sales, services, orders, and other areas with visibility into your requisition process.
Acumatica Cloud ERP can drive valuable customer relations and growth in a range of industries such as manufacturing, service industries, construction, retail and e-commerce, distribution, and more. With high flexibility, regular product updates, and multiple data storage locations, companies can manage workflows seamlessly and give the best shot at success.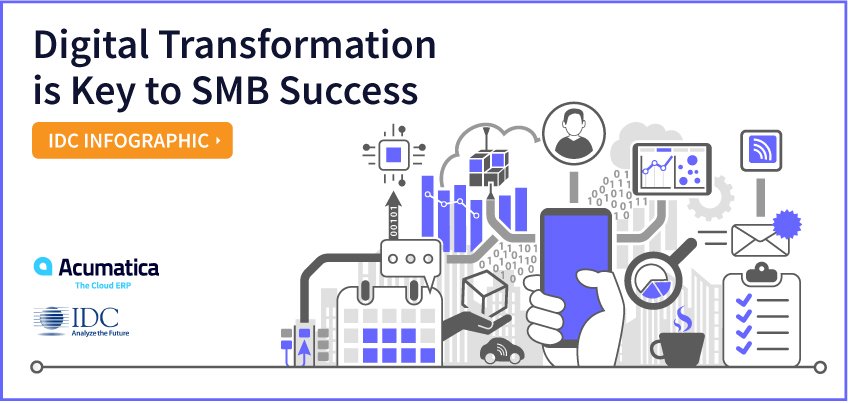 Is it a Viable Option to Use SAG for Acumatica ERP Software Purchase?
Businesses and communities looking for reliable support within the digital space should take PENJANA SAG as an opportunity and purchase the Acumatica ERP system to deliver data across organisation and manage workflows automatically.
Irrespective of the background and nature of the business, everyone can be a leading part of the digital ecosystem through an ERP solution and can recover from complex business situations. It gives an intelligent core to connect both internal and external resources under a single database to thrive in the digital era. This will give your business a much-needed boost to regain lifestyle, excel at the present, and look confidently to the future.