Since small and medium-sized enterprises are consistently adopting numerous ERP systems to maintain continuity and resilience, it is essential to implement the right solution to sustain for the long run. When you narrow down ERP software products, you will certainly come across two common enterprise management solutions i.e. Acumatica ERP and Sage X3, but do you know which one suits you perfectly?
Sage product line is basically built on old client-server technology while Acumatica ERP was designed to be accessible through cloud technology right from the beginning. This means you will enjoy additional features and functionality with a scalable Acumatica ERP solution than Sage.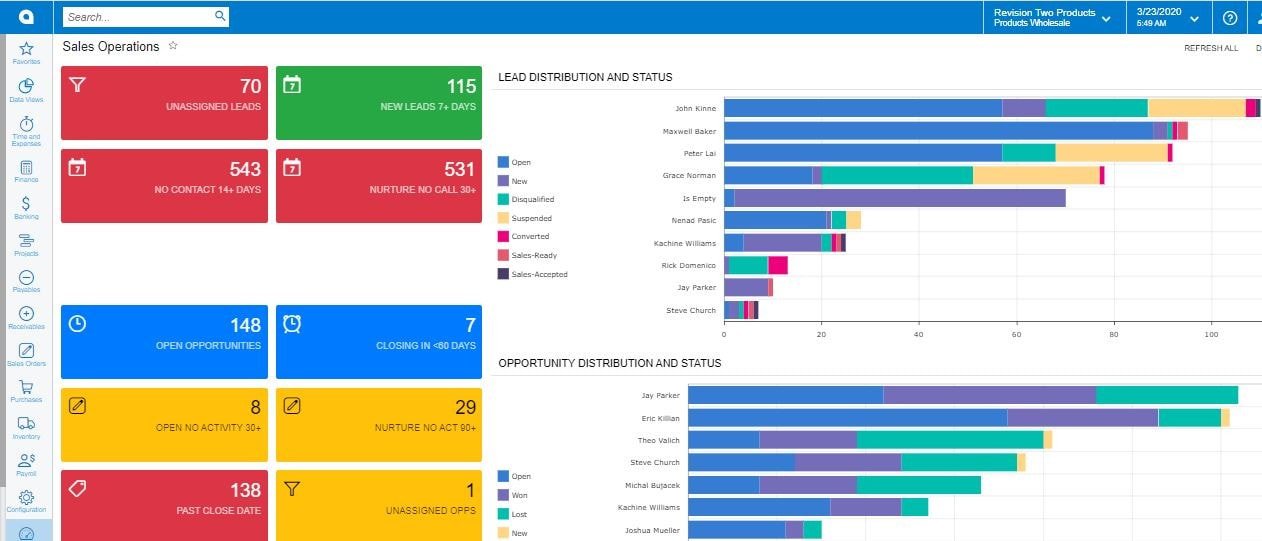 However, there are some similarities between Sage and Acumatica software products, here are the following details:
Great support for multiple industries or verticals
Reliable third-party software extension (ISVs)
Strong financial management support
Ideal for supply chain and production management
Complete relational database export
Allow customisation using industry-standard tools
What You Should Know About Sage X3?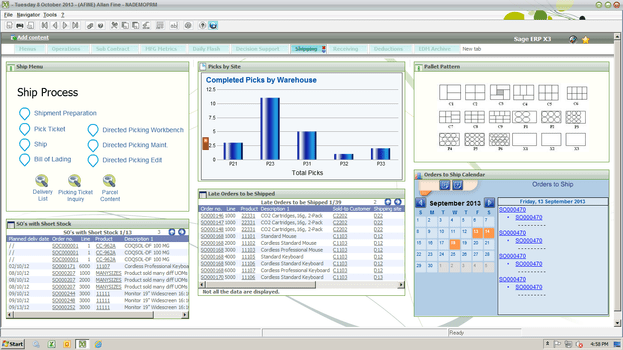 Sage X3 is a financial management software intended to serve small & medium businesses, involves distinct functionality for demand planning, flexible prices, inventory management, and sales orders. It has developed its product line continuously to meet industry expectations and provide best-in-class functionality. However, it isn't a true SaaS application and requires more manual accounting procedures that often leave teams unsupported and unsatisfied.
What You Should Know About Acumatica ERP?
Acumatica ERP is a complete, multi-site ERP system that is built on cloud technology and grows with your business to fulfil the needs of today and tomorrow. It gives intuitive support for all operational and financial operations, including production, distribution, sales, accounting, and budgeting. It brings a developed community to the front through its extensive marketplace, where you can find industry-specific solutions designed to expand functionality.
Significant Difference Between Acumatica ERP and Sage X3
True Cloud
The true cloud refers to the functionalities accessible through the internet using a standard browser without any software installation on users' mechanism and additional software licensing.

The majority of Sage products have been built on older software technology for on-premises deployments and further retrofitted for the cloud. These products line unable to meet an optimum level of speed, functionality, and ease of use offered by a real cloud platform.
On the contrary, Acumatica ERP is designed with the power of cloud, scalability, and cohesiveness that can equally run on on-premises or in the cloud computing platform.

Full Function ERP
As we said, the Sage product line was developed on older client-server technology which means not all products give full functionality when deployed in the cloud from on premise counterparts. On the other hand, Acumatica ERP is a centralised and fully integrated system that can grow with your business effectively both in the cloud or on premises.
The Total Cost of Ownership (TCO)
With Acumatica ERP, you will be charged for computing resources used whereas Sage charges per user. These costs will gradually increase as your business scale.
Mobility
The whole suite of Acumatica ERP can be accessed on any device of your choice. It can resize and adjust to any screen size, irrespective of the device you are using. Every screen carries the same information and flow, whether it's a tablet, PC, or mobile phone. On the other side, Sage products offer browser access on several devices, but web pages do not resize automatically.
Multiple Deployment Options
Both of these products support deployment in the cloud, on premises, or a hybrid. But keep in mind that Sage products aren't true cloud which may adversely affect overall speed and functionality.
Thinking of Switching to Acumatica ERP? Let's Get Started!

Being a Gold Certified Acumatica Partner in Malaysia and Singapore, we at Netsense is providing an advanced Acumatica cloud ERP system to support all levels of companies throughout the journey of achieving digital transformation goals. We believe Acumatica offers the best value in terms of functionality, performance, and ease of use.
We understand implementing an ERP system is a huge commitment as it will affect your company for many years. This is why our experts will listen to your queries and help you select the right ERP solution that fits your business needs now and in the future. Get in touch with us today!