Choosing the right ERP solution for your business is a huge responsibility, after all, you will certainly live with your decision for many years so you can't afford to go with the wrong choice. If you wish to implement modern Enterprise Resource Planning (ERP) software and started your research, you may come down to deciding between Acumatica ERP and Oracle NetSuite. But which you should choose? Let's find out!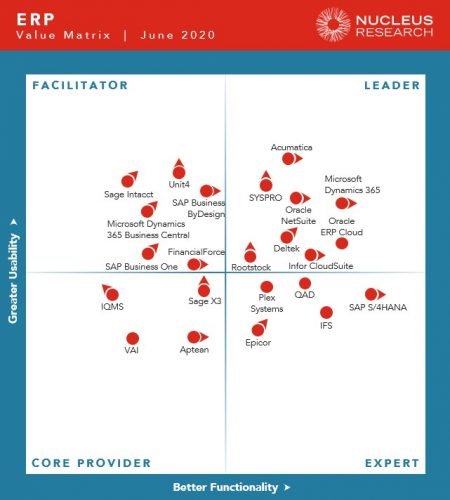 There is no denying that both of these products are top leaders in the software market. Both are top-notch in customer satisfaction and functionality, each carries superior usability and deployment support that will sure to impress all industries and verticals.
From a truly objective outlook, Acumatica ERP and Oracle NetSuite will both deliver you the following functionality:
Offer cloud-based SaaS applications
Integrates CRM, ERP, e-commerce, and Business Intelligence (BI)
Supports several vertical industries, including manufacturing, distribution, and retail
Suitable for financial and supply chain management
Offers true mobility which means supports all devices with no additional apps
Scale as your business grows
Acumatica and NetSuite – The True Cloud Leaders
When you look over Acumatica ERP and Oracle NetSuite, you will see two cloud leaders in the battle of enterprise management solutions. Both deliver a full suite of applications accessible through the internet using a standard browser without any extra software licensing and apps.
Both have proved themselves as a true cloud solution with their scalability, ease of use, and configuration. These are designed to meet or exceed the requirements of SMEs and have been helping companies to take control over their daily operations, even in tough times. While these two software products seem quite similar to each other, even a minute difference can add up to the course of its efficacy and usefulness.
A Major Difference between Acumatica ERP and Oracle NetSuite
Relational Database Export
Acumatica ERP enables users to access the functional copy of the information at any time which ensures real-time coordination across all departments within the organisation. You can export the data into an organised database format, which preserves data in a presentable manner and allow users to clear queries at once.

On the contrary, NetSuite doesn't allow users to directly export the data, instead, they only get fractional data reports via CSV files. You can obtain a complete data report but you need to perform it through APIs which is quite challenging and time-consuming.

Development Options
Acumatica uses C# and .NET open-source programming language which is accessible and modified easily, making it an ideal option for a nurturing community. On the other hand, NetSuite uses SuiteScript programming language which is its proprietary and a closed system that needs specific knowledge to understand. With the absence of direct access to system, database, or source code, users cannot truly enjoy customisation options.

While both of these software products are available in the cloud, Acumatica ERP supports on premises and hybrid deployments to keep the confidential data of users more secure.

Upgrade on Schedules
In order to support the required multi-tenant model, NetSuite limits the users when it comes to updating their software. Acumatica ERP allows users to upgrade the version/software at any time they want whereas Oracle NetSuite charges for the functionality.
The Total Cost of Ownership (TCO)
Both software products charge users by used computing resources, but NetSuite also charges per user. These expenses rise as your business expand, resulting in increased TCO over time.
Licensing Options
Every business is different and so do its requirements. Both of these products are available through flexible subscription licensing, however, Acumatica also provides lasting licensing.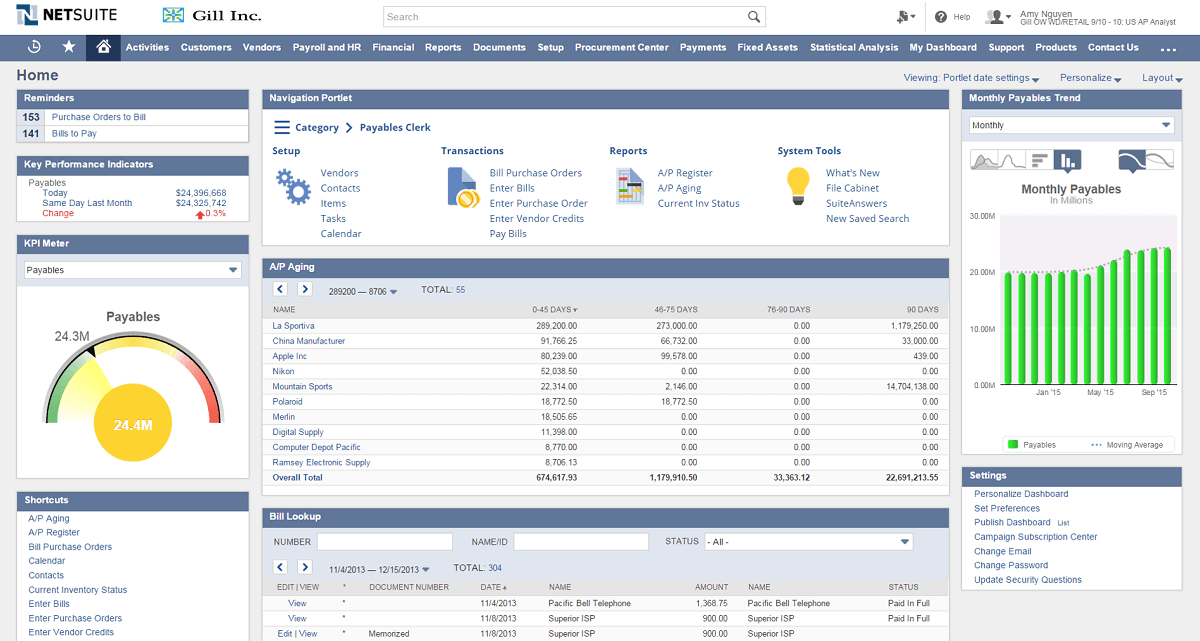 Ready to Implement the Scalable Acumatica ERP Solution?
Conclusively, Acumatica ERP was designed to be accessible through both cloud and on premises right from the start to deliver a modern and flexible platform to SMEs. We, being a Gold Certified Acumatica Partner in Singapore and Malaysia, we will help you implement the Acumatica ERP software that never compromises on technology, usability, and overall performance.
Make sure to take some time and schedule a demonstration of Acumatica ERP with our experts to see its world-class functionality in action. If you have any further queries regarding incorporating the ERP solution into your business, talk to our professional team today.