There is no denying that the construction industry can face reduced productivity due to lack of collaboration, inefficient project planning and estimation, resistance to digitalisation, lack of transparency, and time overruns. With global competition and increasing administrative needs, contractors are pushing themselves to incorporate advanced business solutions to simplify complex projects and see a clear picture of future growth.
Using technology to synchronise and monitor business processes is nothing new in construction companies. Here's the good news, now Acumatica 2020 R2 is available, allowing contractors, land developers, and builders to set up for success with superior, simplified user experience. It aims to provide users with a modern, updated design with best-in-class functionality that saves time and ensures the entire construction project cycle runs smoothly and efficiently.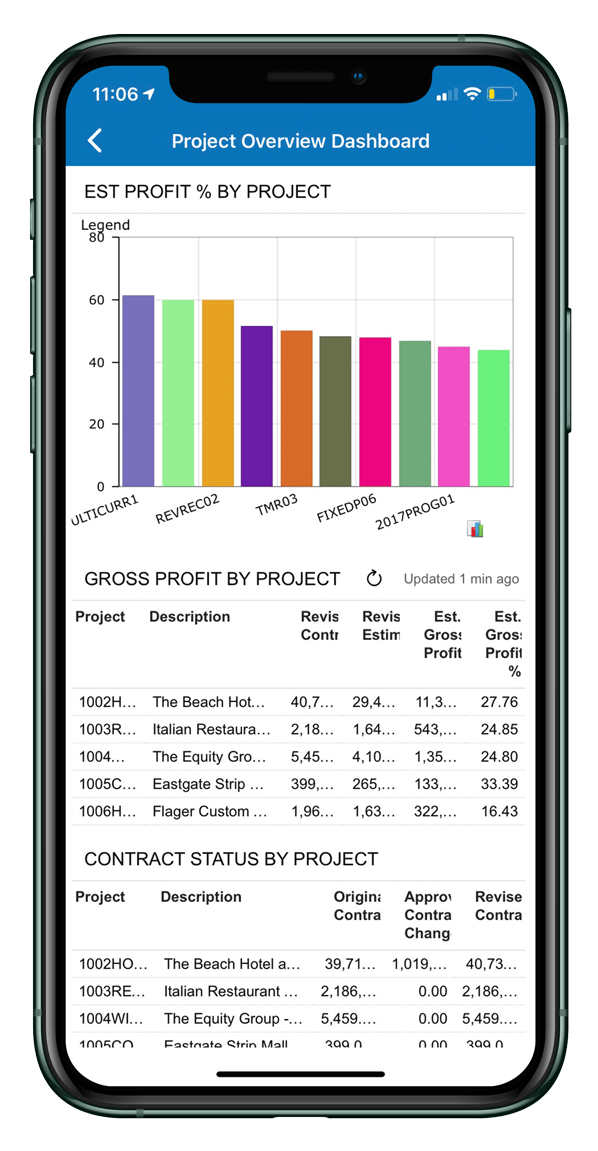 How Acumatica Construction Edition 2020 R2 is Suitable for Construction Companies?
The final goal of any construction company is to meet or exceed the clients' expectations while generating maximum revenue to make a great shot at success. Acumatica Construction Edition is built on three pillars of true cloud, high value, and real-time, increasing productivity and helping companies to work smarter, not harder.
Acumatica ERP system is designed on the cloud which allows users to obtain seamless integration with every suite, including financial management, CRM, inventory management, production, and field service management. With real-time visibility into insights, all the departments always stay informed, updated, and ready to implement an innovative strategy.
Here are some enhancements you will find in Acumatica Construction Edition 2020 R2:
New Pro Forma Correction Workflow
Companies don't need to rely on manual efforts anymore. You can simply improve billing cycle efficiency without AR invoices or manual reversing before billing. You can use multiple methods to correct pro forma and receivable invoices, including entering a credit on the next invoice, revise the previous billing without removing the AR invoice, or adjust retainage using credit memos.


Enhanced AIA Process
Past versions may have integrated customisations or user-defined areas to put up different situations, resulting in additional procedures and delayed billing cycles. The new enhancements in Acumatica 2020 R2 will streamline cash flow with automated capabilities and workflows, such as retainage pro forma for AIA printing, historical change order and billing values, and AIA application number.


Procore Integration
Office personnel and project managers within the construction field will now enjoy even more mobility in the management of operations than ever before. With an enhanced integration system, you can easily delete or inactivate records and create single-directional or two-directional imports and manage updates on several entities under any scenario.
The project Preferences option gives project managers a chance to decide which project-related entities to sync like cost codes, project tasks, budget, etc. When the initial configuration is finished, you can automate processes to keep stakeholders, vendors, and customers informed. It includes several features such as procore monthly sandbox connectivity for testing purposes, synchronisation logs, linking and unlinking records, both manual and automated synchronisation, and bi-directional data flow options.
Benefits of Acumatica Construction Edition 2020 R2
A Single Source of Truth
Despite spending a fortune on several back-office applications and systems and then investing time in making decisions, you can rely on an all-in-one ERP solution to do the entire job. All your data is stored in the cloud, which means you can use a complete system to access business data, import spreadsheets, and integrate it with accounting, CRM, project management, and more.


Comprehensive Project Management
Acumatica Construction Edition uses mobile and cloud technology to simplify collaboration, accumulate project requirements and status, solve issues, and stay on the top of every detail, such as budgets, labour costs, materials, and more.


Real-Time Information and Flexibility
You can access all the information in real-time, from anywhere at any time. Moreover, you can check reports like project and purchase orders, from any browser-enabled device, each offers the same features and functionality.
At Netsense, we are offering an advanced and scalable Acumatica ERP system for the construction industry to allow businesses to achieve success using integrated and automated mobile and cloud technology. The number of companies has implemented our full-fledged ERP solutions to manage project orders, inventory, budget, change orders, and everything else. If you're looking for modern cloud ERP software to streamline your business operations, we can help you get started.
Have any further requests or query regarding ERP solution, or would like to see a demonstration? If yes, please contact our experts now!