With consumers' increased demand for a high level of visibility into product status throughout the transaction, companies couldn't overlook a suitable data collection technology to determine what's in stock, what's being produced, what they need to re-consider. They can no longer rely on manual efforts or scattered spreadsheets to gain visibility into business insights, otherwise, it will lead to more labour costs, project delays, excess inventory, and human errors.
No matter whether you're a manufacturer, distributor, or property manager, you have to see what's happening within your organisation to make a good shot at effectiveness and profitability. Despite knowing the value of real-time information, many SMEs still unsure what they need or where to begin. With advances in cloud and computing power in Enterprise Resource Planning (ERP) system, companies can increase visibility in all departments to track performance and results of specific processes and goals.
How Lack of Visibility Can Hurt Your Business?
The recent Zebra Technologies study reveals that almost 40% of companies are still not using mobile computers or mobile barcode scanners. Without real-time barcode scanning and data accumulation, managing inventory could be a challenging task, which may lead to mistakes and have a negative impact across the entire business. Therefore, you shouldn't stack applications on to accounting systems and then export data into several spreadsheets to figure out what's happening.
Here are some problems that can be caused due to lack of visibility:
Data entry errors – Manual data transactions often lead to errors, which further creates inventory inaccuracies and shipment errors that can be tricky to detect.
Unnecessary labour costs – Without barcode scanners, you need to invest a lot of time typing data into computers and inspection is necessary to fulfil the order.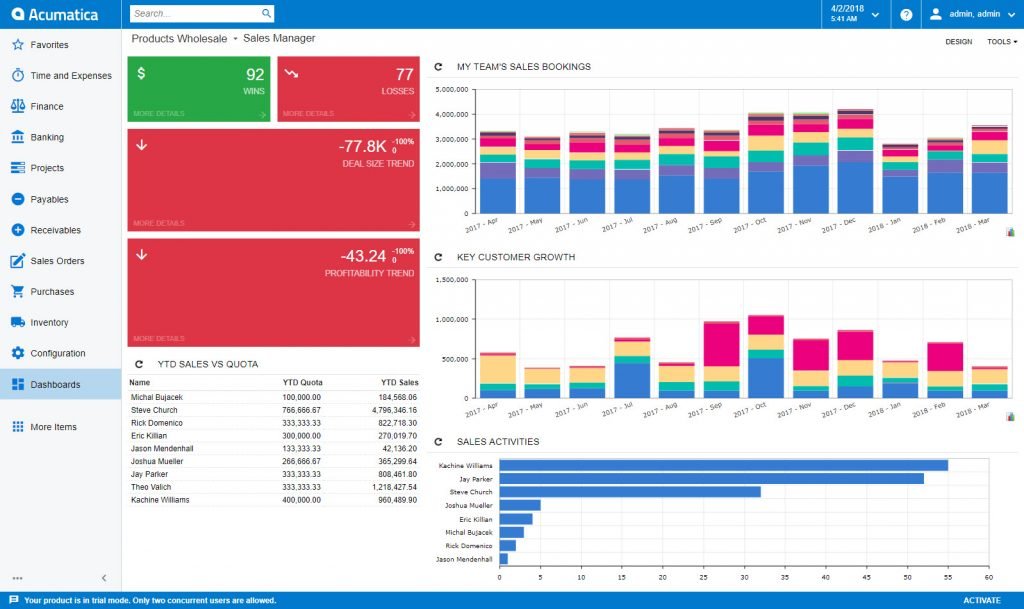 Excess inventory – Inaccuracy of inventory data can lead to unnecessary purchases and high inventory expenses, which can cut into profitability.
Delay in decision making – Without useful insights, you cannot keep your teams informed and updates, which holds users back from making smart and more informed decisions.
How does Cloud ERP System Help Companies Improve Visibility?
With a cloud-based ERP solution, you will receive a tool that enables you to build knowledge and vision directly within a single database, eliminating the strain of synchronising disparate systems and information. The integrated data provides you with real-time visibility, making sure that you are focused on making the right decisions in the right area.
Supply Chain Management and Inventory Tracking
The ERP system gives you real-time visibility into several warehouses and entities – all the information available at your fingertips. This way, you will gain a clear picture of where everything is, what's in transit, and which products are stored on trucks, and other key pieces of information.
Fulfilment and Warehouse
The ERP solution allows users to see the entire supply chain, right from the acquisition of products to customer delivery to help understand actual and projected sales. With accurate and timely information, you can streamline, automate, and meet your customer relationship goals more effectively. You can anticipate challenges and overcome them early to exceed your future needs.
HR and Payroll
When you have two functions integrated into a single software, HR and payroll processes can run automatically which reduces the risk of errors or keep it to a minimum. A manager will simply receive a time-off request that can be immediately processed through the system and sent to the key employees.
CRM Functionality
The integrated ERP with efficient CRM can help strengthen business processes like sales, returns, payments, billing, and budget. It not only streamlines workflows but also improves customer relationships.
Reporting
Every organisation works on a variety of reports that should be generated and shared on a consistent basis. Instead of struggling with thousands of spreadsheets, using an ERP solution can help to generate reports in a clear and comprehensive format.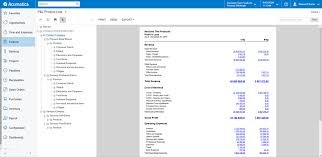 How Netsense Can Help to Transform your Business Processes?
At Netsense, we never take our clients' needs for granted and are consistently working to deliver best-in-class features and functionality in our ERP solutions. We deliver a scalable Acumatica ERP system with a number of product suites like project accounting, smarter integration, cloud-based, and mobile resource management tools that bring changes in real-time. This way, you can effectively manage complex projects, enhance reporting, and exchange data in real-time across all departments within the organisation.
If you have any queries about the Acumatica ERP solution, you can connect with our experts and also request a demonstration to attain a clear understanding. We assure you, it will be a time worth investing.