Property managers, property developers or real estate owners, be it commercial or residential faces several challenges in fabricating materials, managing complex projects, and keeping the workforce on the same page. The construction industry is booming significantly and one contributing element is indeed cloud-based technology. While the construction & Property development industry seems fast to use advances in processes, some professionals are slow to integrate scalable technology into their applications.
Just as a second story can't be incorporated in the property unless the foundation is strong enough to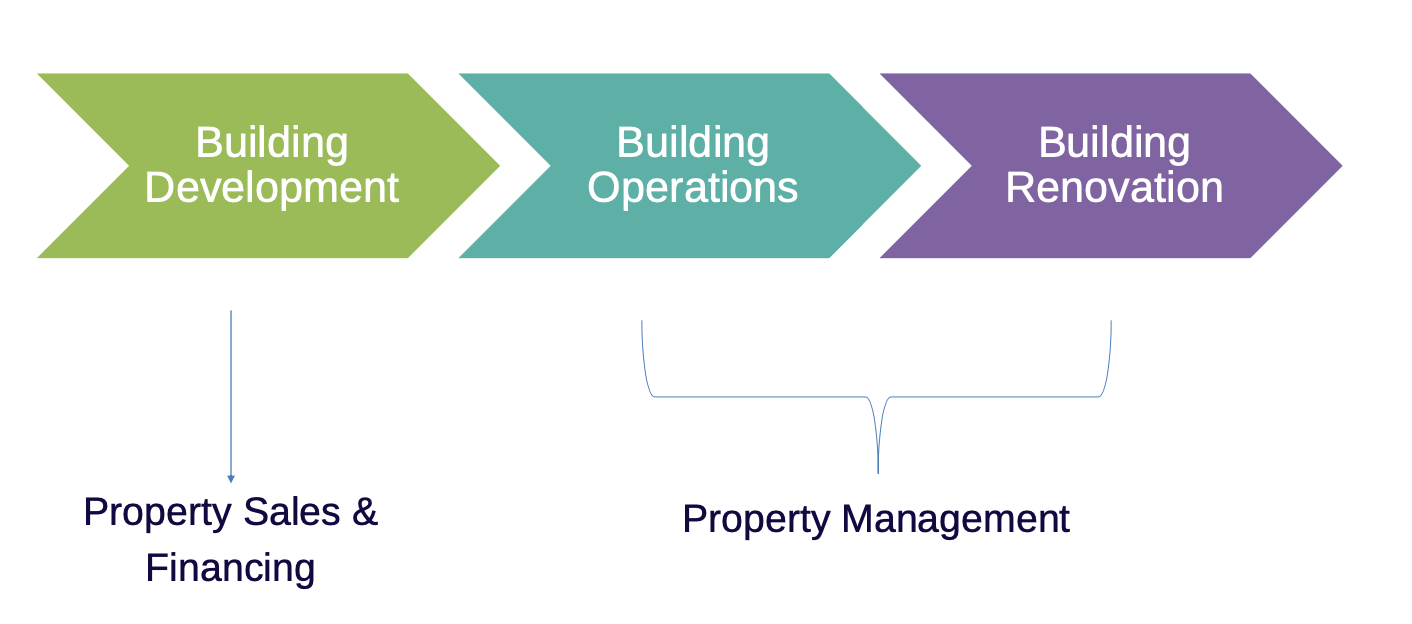 support the weigh and access, similarly, you cannot expect unique functionality in standalone systems. As the majority of ERP vendors entering the cloud ERP market, Acumatica ERP made a successful move to cloud property management software to help construction & property developers firms gain competitive advantage.
The core of the Acumatica ERP is based on several modules like finance and accounting, which property managers and teams can operate with a single dashboard to view and edit accounting reports, CRM, work order management, and much more. Ready to learn more? Let's dive in!
How Property Management Solution Tackles Challenges of Property developers ?
Construction companies & Developers are typically stuck in manual-intensive reporting, scattered spreadsheets, and data silos. But thankfully, all such tedious tasks are gradually falling behind with modern and scalable ERP solutions. Acumatica cloud-based property management solution is built to help property managers improve operational efficiency and overall bottom line. Acumatica & Infosoft (Acumatica ISV Partner) has made the solution more technologically advanced and fast-forward with world-class functionality and support. Netsense has partnered with Infosoft to implement Module "RED" (Real Estate Dimension) in Malaysia and Singapore.
Here's how cloud-based ERP can help real estate organisations overcome challenges:
Work order management is enhanced through automation capabilities such as eDocument creation for leases and contracts.
Manage Sales Booking and Loan process for new property bookings
Manage Discounts and vacancy rates
Being built on cloud technology means all relevant information is stored in the cloud that users can access and gain useful insights from anywhere at any time.
A cloud-based ERP system offers flexible billing options which prove to be very useful if you deal with a variety of packages for multiple tenants.
It has made customer service and support much easier with separate web portals for vendors, leaseholders, and partners.
Lease renewal and vacancy ratio challenges become a lot simpler as vacancy management combined with renewals.
How the Acumatica ERP System is at the forefront of Technological Advancement?
Users can trace the proven success of Acumatica from the development of the xRP platform, the fundamental technology that powers cloud-based ERP software. Infosoft introduced a new module "RED" built within Acumatica for Property Developers.
"Customers who want to stay competitive need flexible, responsive technology to execute their long-term business strategies. Our ACA label is built to help customers find applications capable of delivering that," says Vice President of Partner Solutions at Acumatica. Back then, the usage of computers in real estate workflows was virtually non-existent. Since then, the technology has significantly evolved and throughout this revolutionary wave, Acumatica ERP solution continues to grow in three key areas i.e. project management software, cloud ERP and managed IT services.
Key Features of Property Management Solution
Flexible tenant billing options
Highly diversified collection management
Tracking and traffic analysis
Lease renewal and vacancy management reporting
Work orders management
Automated workflows and recoveries
Utility billing
Tenant service billing
User-defined and programmed lease abstracts
Property and tenant timely reminders
Seamless integration with industry-leading financial modelling software
And many more
How Netsense can Help Streamline Processes of Real Estate Organisations?
At Netsense, we are a trusted leader in this niche and has been bringing the highest quality Acumatica ERP solution for both commercial and residential real estate owners, operators, managers. We are offering a fully integrated, future-centric, and customer-focused system to help our clients keep up with current trends and gain a competitive edge over others.
Our ERP solutions are filled with optimum capabilities, ideal for leasing, vacancy management, contracts, amenities, property features, and much more. Through this, property managers can streamline and automate their workflows, offering them more time and flexibility to add value to their business to flourish today and in the future.
For more clarity about our Acumatica ERP solution for real estate organisations, you can schedule a demonstration with our experts and see the advanced system in action. For further queries and assistance, call us today!