Which ERP Solution Adds More Value to Your Business - Infor vs Sage X3?
There are a plethora of Enterprise Resource Planning (ERP) software solutions available in the market, which makes it daunting to figure out which works best for your company. ERP isn't 'one-size-fits-all,' the system fits well for another company, might not suit your users, business requirements, and operations.
While looking for an ERP solution, you may come across two popular ones in the market – Sage X3 and Infor, stacking up against each other and establishing a productive situation for many firms. But which one is the best? This guide carries a comprehensive comparison of Sage vs. Infor that will help you make a better-informed decision. So without any further ado, let's begin!
How Acumatica Compares to Infor and Sage X3?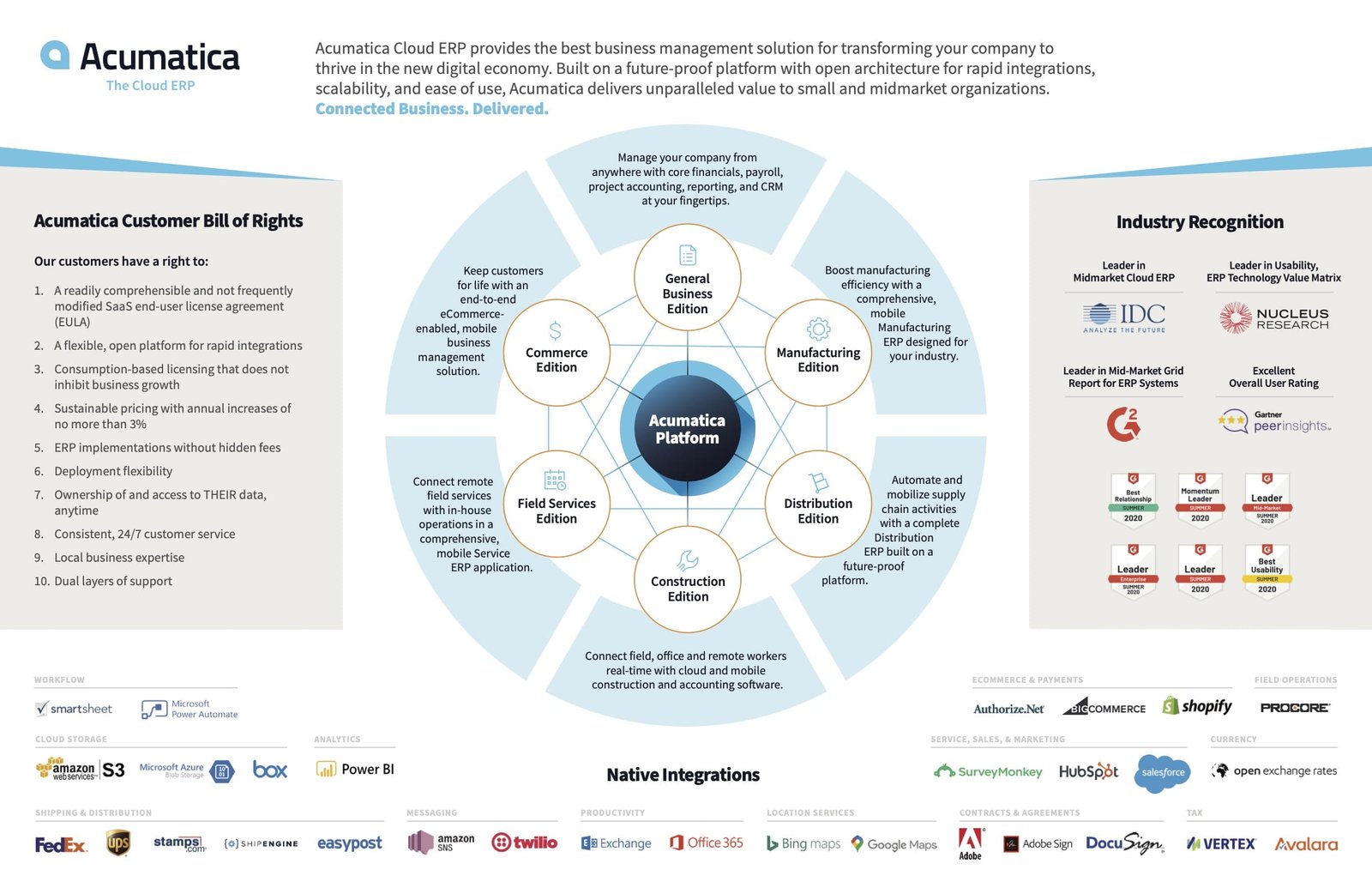 Overview of Both Products – Infor and Sage X3
Sage X3 is compatible with discrete, process, and mixed-mode manufacturing environments. The system can be integrated across various businesses within a single database. Sage is a legacy ERP provider that targets small and mid-sized companies and has developed plenty of products for different market segments.
Infor, on the other hand, began in 2002 as an ERP vendor for manufacturers and has extended their industry verticals. It was managed by Koch Industries and has become a fully-owned, standalone subsidiary of Koch in 2020.
Although both of these vendors are offering top solutions for many years, the true worth of the solution entirely depends on its level of functionality and performance. We can't give importance to the popularity if they don't provide the functionality required for business growth. That's why it is essential to compare the capabilities of both to determine whether a system is right for you.
Comparison of Two Popular ERP Solutions – Infor vs. Sage X3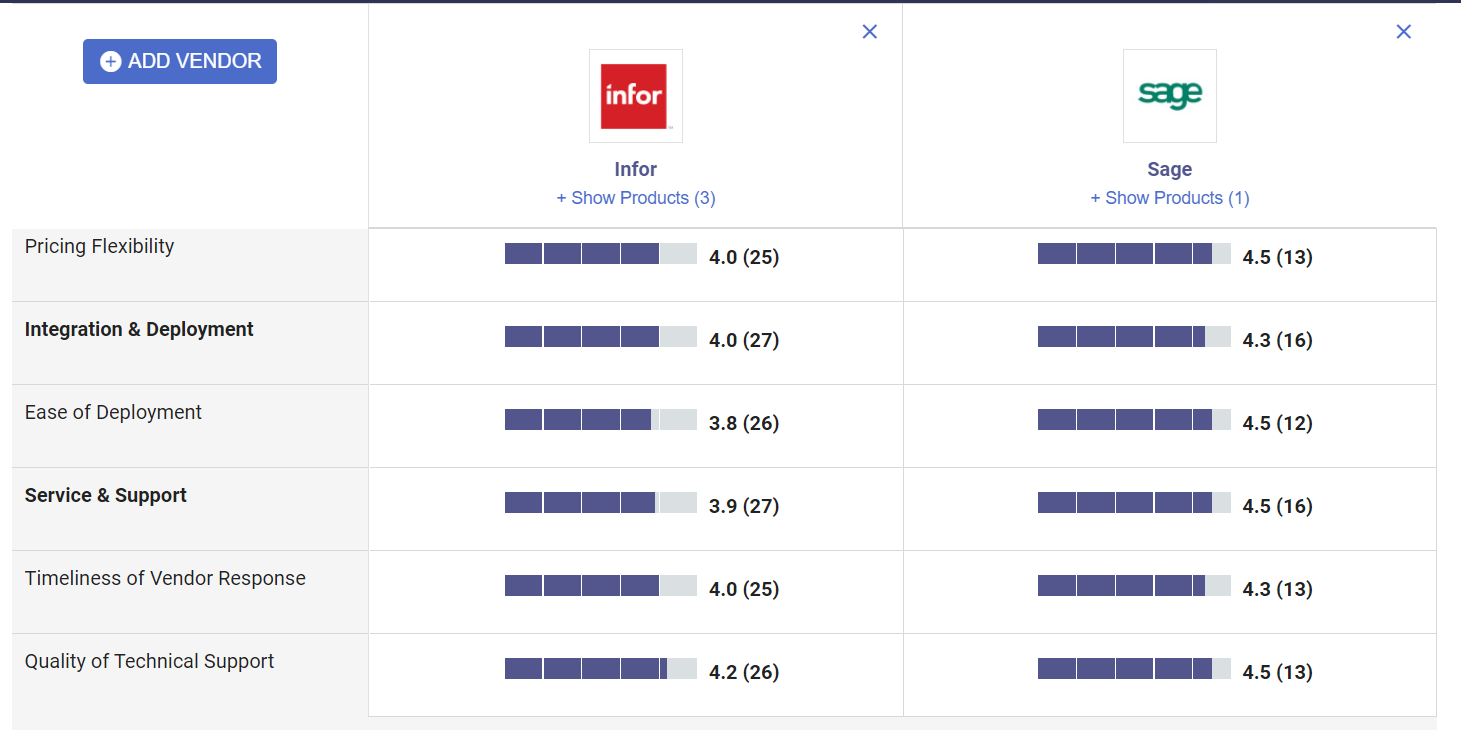 Source: Gartner
1. Deployment and Technology
Sage X3 have multiple deployment options, including on-premises, hosted, or in the cloud. Moreover, Sage X3 Online includes complete functionality and offers great flexibility that reduces onsite technical needs due to its cloud deployment. The interface is based on HTML 5 which can be used in various browsers and devices.
Infor claims to provide all three deployment options as Sage X3 but its cloud deployment is hosted service known as Infor Cloudsuite. This option is basically a hosted solution through Amazon Web Services (AWS). Users need to purchase Infor SyteLine and pay for additional monthly expenses depending on usage and access.
The SaaS subscription of Infor does not support multi-tenancy and its development language is proprietary with no source, which limits the availability of enhancements and add-on capabilities for users.
2. Features and Functionality
Sage has a wide range of product offerings for robust features like CRM, fixed assets, Human resources, and more. Sage X3 is a full-fledged ERP system that has full-rational database export, strong third-party software extensions (ISVs), and supports multiple industries.
On the other side, Infor holds a diverse portfolio, but integration is gained through middleware called Infor ION. It doesn't deliver to its full potential due to various development platforms, priorities of Individual Product Managers, and technologies.
3. Pricing
Sage X3 and Infor SyteLine are priced for perpetual license purchases. In both of these products, there is plenty of variables to narrow down when identifying its final costs such as operations, size of the business, licensing fees, duration, purpose, and user requirements. All of the Sage offerings (100, 300, and 500) charge per user, which could be a little expensive for growing companies.
Why Should You Choose Acumatica ERP Over Sage X3 and Infor?

Today, when you start to look for a new ERP solution, you may witness that even your competitors aren't looking for on-premise platforms, in fact, they are heading straight to cloud ERP. The IDC report calls Acumatica a Major Player due to its built-in functionality, consumption-based licensing, and advanced modules such as financial management, CRM, inventory management, and more, everything within a single centralised location.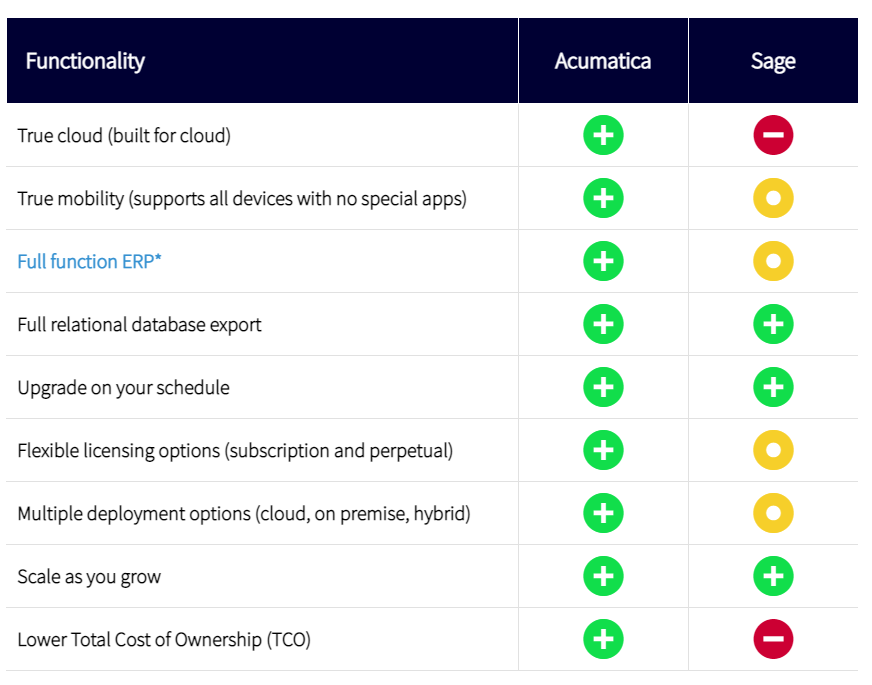 Source: Acumatica
As digital transformation is allowing firms to improve their workflows and strengthen their goals, companies should choose an ERP solution that offers ease of use, value, speed, security, and best-in-class functionality. Acumatica ERP is multi-site, scalable software that is built on true cloud architecture. Furthermore, it charges by system resources, not as per the number of users, no matter whether it is deployed on-premises or in the cloud.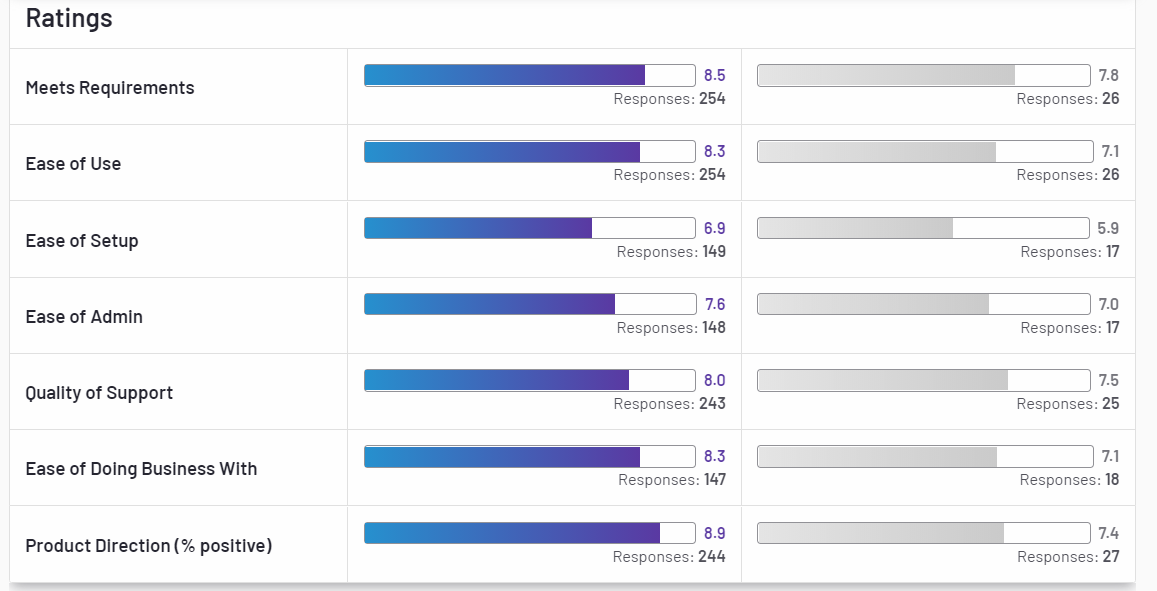 Source: G2
While Sage and Infor products still depend on old client-server technology, Acumatica is designed to be accessible on both on-premises and cloud through the latest web and mobile technology. This explains Acumatica has the ability to provide more features and functionality than Sage and Infor and at less long-term pricing.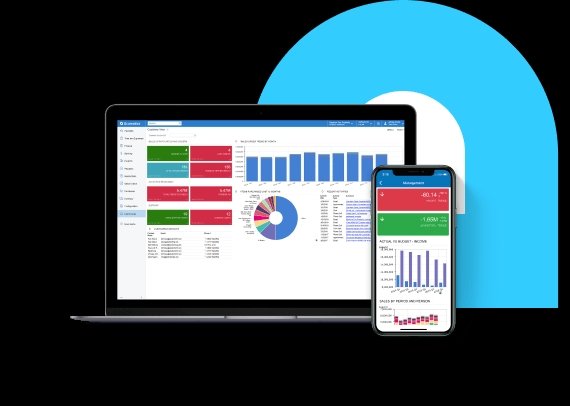 Final Words
Purchasing a new ERP system is a matter of huge commitment and responsibility. We believe Acumatica cloud ERP software appears on the top of the list when it comes to better functionality, performance, pricing, and ease of use for small and mid-sized firms. However, you can conduct research of your own and select a solution that meets or exceeds your business requirements now and in the future.