Acumatica Cloud ERP – Changing the Way Businesses Operate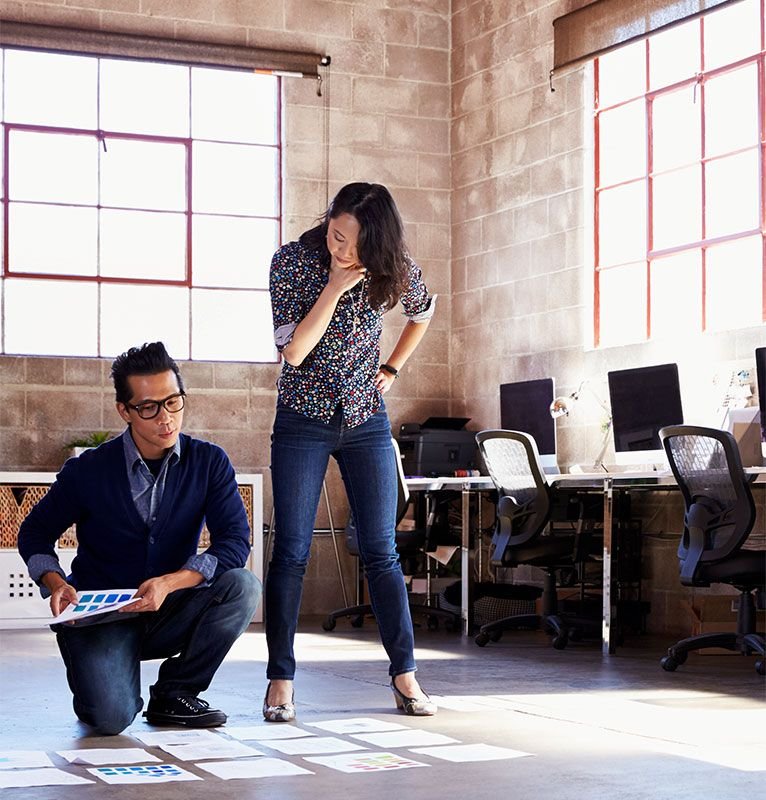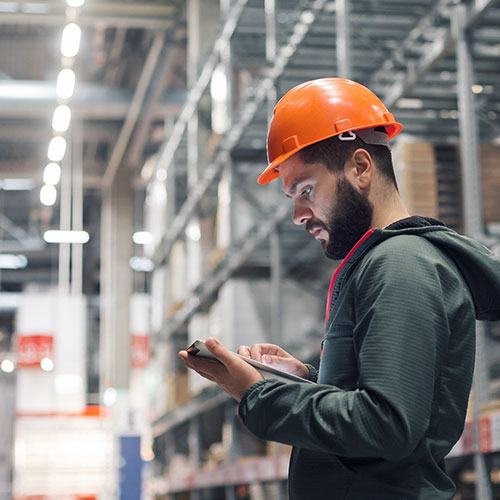 Comprehensive Functionality
Managing all business processes within a single centralised location
Cloud Enterprise Resource Planning (ERP) can be an excellent option for all sizes and types of companies. It can be integrated with all facets of a business such as finance, job costing, accounting, inventory management, manufacturing, purchasing, and many more. Acumatica ERP is a scalable and advanced business management solution that can help automate numerous back and front-office tasks. The timely flow of information and better accessibility into insights will add more value to businesses. A single installation license is required to incorporate multiple business management applications into one platform. It offers higher flexibility, value, ease of use, performance, and security that will prove to be very useful for growing companies.
Eliminate Manual Processes
With legacy systems, some of your business operations might include manual steps. For instance, you need to spend long hours creating reports and keep a track of information using Excel spreadsheets. You will be pleased to know that with a cloud-based ERP system, you no longer need to go deep into manual processes and scattered spreadsheets. This can prevent human errors, double data entry, and project delays. The entire process is customised through intuitive workflows so you can focus on core business objectives and have a better shot at business success.
Gives Peace of Mind
In order to focus more on what's important for your business growth instead of entering and managing data, it's best to implement a modern, cohesive, and future-centric solution. With Acumatica ERP's automation capabilities, you can have a comprehensive view of data via drill-down reports and visualisations. This will allow businesses to evaluate their inventory, handle orders, and select the path that is best for the company.
Integration Capabilities
Keeping core business data and processes in one place and constantly respond to market changes.
One of the major advantages of Acumatica ERP is its integration capabilities. It keeps business owners, workforce, and even customers connected with all business activities, such as finances, CRM, e-commerce functions, and field services. Also, it is easier to add new functionalities to extend your platforms' capabilities and meet business requirements more effectively.
Strong API for Integration
There is no denying that customers need ERP integrations with external business processes such as warehouse management, e-commerce, document management, CRM, and more. This is where the Acumatica ERP system comes into play – having a powerful ERP API for integration that performs in all environments like Android and Windows.
Insights are Available On-Demand
Working at the office and it seems like it will take forever to run reports? Well, not anymore! Once Acumatica cloud ERP is up and running, your data is managed and available, whenever and wherever you want. So you can do work seamlessly and reach home on time.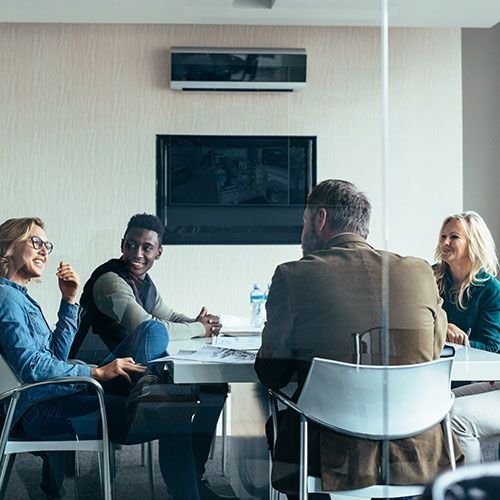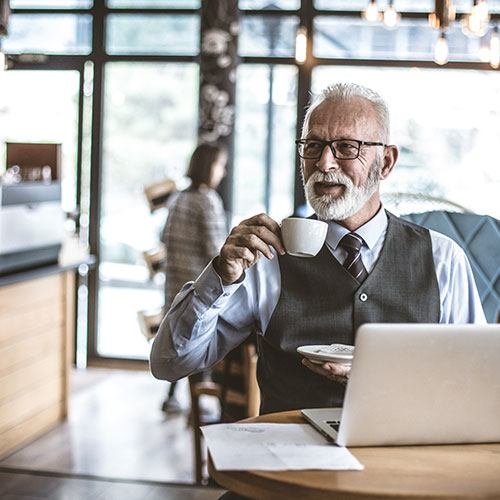 Anytime, Anywhere Access
Access your business documents, web-based software tools, and workflows at any time.
The modern ERP software solutions are built on the cloud, using the latest web and mobile technology. This gives users real-time access to business information and activities through any smart web-enabled device, from anywhere at any time.
Whether you're in the office, field, traveling around, or working remotely, Acumatica cloud ERP gives timely access to business information at any time from a browser or application. The flow of information is maintained within all the departments across the entire organisation, so everyone can stay on the same page and stay up to date with documentation and market changes at every level.
Access from Anywhere, for Workforce as well as Customers
Acumatica ERP system includes Customer Management Suite that enables customers to access order-related information, such as support requests, product documents, track shipment, order approvals, and more through a customer portal. Employees can access the application through a simple log-in from anywhere in the world.
Higher Level of Security
Even though your business data is available 24/7, Acumatica ERP doesn't make any compromise with security. It provides robust security for both internal and external processes.
Grow with Your Business
Acumatica ERP is recognised for its cost-effectiveness, flexibility, and scalability
Scaling isn't rocket science. But if you want to expand your business wisely, you can't rely on an obsolete system; otherwise, you may end up spending more time and wasting resources. A cloud ERP system solves this problem because it is a highly scalable platform that can be implemented easily, without any additional hardware or software. Acumatica cloud-based ERP could be your smart bet for its security, speed, value, performance, and especially, scalability.
Fast and Secure System
Instead of relying on outdated, legacy systems, it is better to consider a cloud ERP package to accommodate an unlimited number of users and enjoy flexible licensing, without any inconvenience of maintaining and replacing your existing system, hardware, or software. The main purpose here is to make your data accessible as easily and fast as possible to make sure everything is available promptly and accurately.
Cost Saving
Companies can migrate from on-premise ERP to cloud ERP system in the easiest manner. You can pay a cloud ERP provider on a monthly or annual basis to take responsibility for your platform. This way you don't need to manage your own data centres and meet your business requirements with minimum time, money, and effort.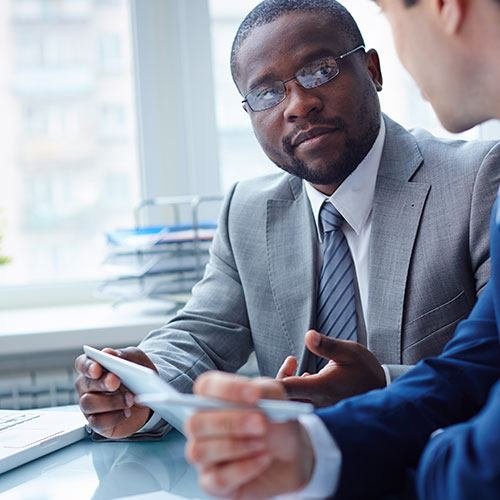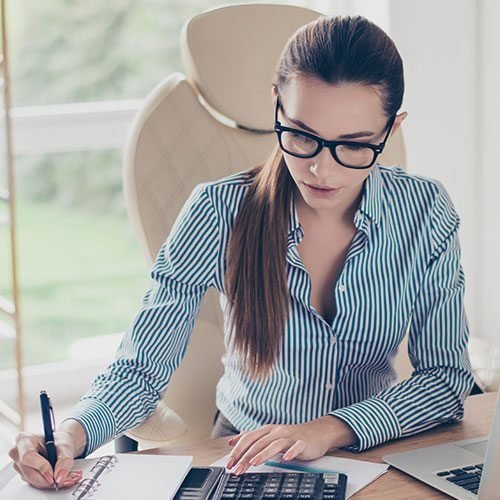 Personalised Dashboards
Each user has personalised dashboard on the screen that adds value to their roles and responsibilities
The most effective way to maintain comprehensive workflow and customer satisfaction is to have access to better insights and leave what's inefficient. Each member of the organisation as well as customers will have their own dashboard on their screen so they perform even the complex tasks more simply with modern automated software, which results in fewer human errors and less time consumption.
See Charts, Documents, and Everything through a single dashboard
The sales team can have a dashboard to explore charts, business activities, graphs, and relevant files to strengthen customers and sales processes. Customers can also receive valuable updates promptly and track their orders seamlessly. Executives can have a dashboard to gain the information they need to make rational business decisions. You can have customised dashboards with charts, action columns, and reports to any individuals' role in the organisation.
Boost User Productivity
Acumatica ERP integrated business intelligence tools and automation capabilities that allow users to gain reports and data in real-time. As businesses don't need to manage plenty of manual processes, they can focus on what's more important that contribute to increasing efficiency and security better results.
Overcome Business Challenges
Reduce Complexities and Take Business on a Road to Success
In the world of cloud computing, small and mid-sized companies need software that can help them oversee business operations and customer interactions to drive superior outcomes. Acumatica being a cloud-based ERP system, you don't have to operate within obsolete, inefficient, and limited data.
Streamline Customer Management
Businesses can have a 360-degree view of business processes, which means they can monitor financial, marketing, job costing, manufacturing, distribution, inventory, sales, and services seamlessly. All the information is synchronised in real-time that can help improve customer service and team collaboration.
A Fully Integrated System
Acumatica is a scalable and flexible ERP system that integrates a multitude of suites, including financial management, accounting management, field service management, CRM, human resource, commerce edition, distribution management, and more. You can also combine third-party applications to increase your scope of expansion and simplify your business operations.
Enhance Team Collaboration
Acumatica ERP is best suited for small and mid-sized enterprises. With its advanced user interface and technology, the workforce can receive regular updates and information, which improves collaboration, trust, and execution among team members.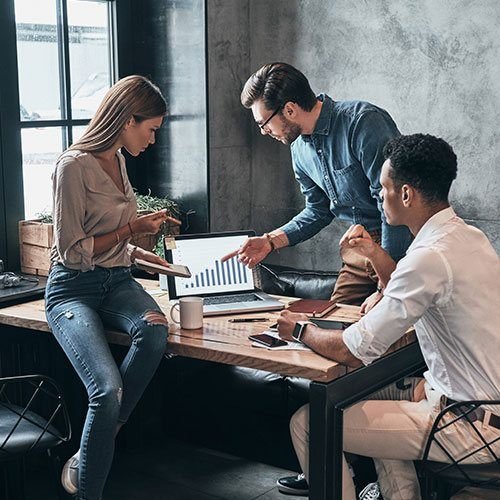 Contact Us
Feel like we might be able to help your business? We'd love to hear from you and answer any additional questions you might have.